We use affiliate links. If you purchase something using one of these links, we may receive compensation or commission.
Searching for proper Low Light Indoor Plants Safe for Cats and Dogs is indeed difficult yet very necessary, especially if you are an indoor gardener with pets.
Pets like cats and dogs who love to play around with stuff are very likely to destroy or eat the plants thinking as if they are toys.
According to research by Karen Sueda, About 95% of pets have access to plants, and 68% of pets eat plants.
So, the Real Question is:
Are the plants eaten by the pets safe for them?
If you have pets in your home, then it's better to ensure that they are toxic or not and plant only safe and non-toxic plants indoors or even around the gardens where your pets are most likely playing.
So, here is a list of 20 non-toxic, low-light indoor plants safe for dogs and cats which you can use for your indoor gardening:
#1 Prayer Plant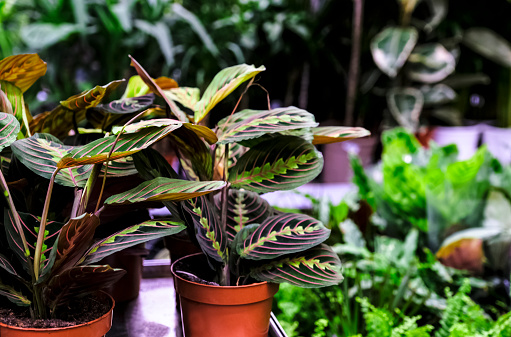 The leaves of this plant contain a mix of three colors – deep green and velvety with arching red vines traveling to the leaf margin.
They can move their leaves so that they can maximize sun exposure. So, you don't need to worry about the lighting.
They require well-drained soil with high humidity for proper growth.
#2 Spider Plant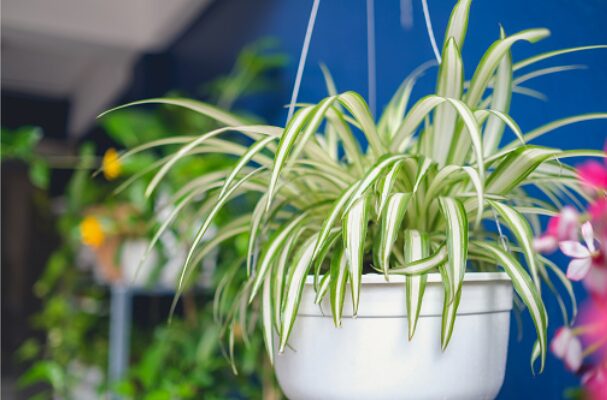 Spider plants are known for their long, thin, arched, solid green leaves with a white or yellow stripe down the center of the leaves. These plants are used for purifying the air.
You need to provide low light with a temperature of 60-80F and also, make sure that you do not expose the plant to direct light for its proper growth.
If you are interested in growing spider plants in water, check our content on 20 Awesome Plants That Grow in Water.
#3 Venus Flytrap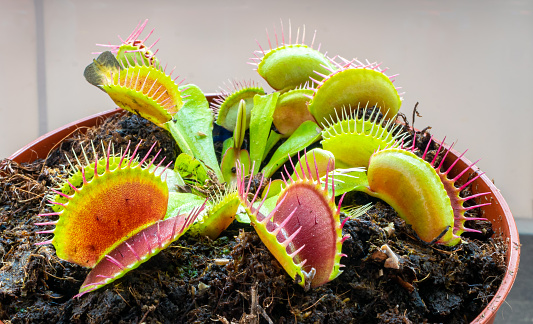 These plants have about six stems with green leaves whose edges are lined with teeth. In addition to that, these odd leaves fit together like a clamshell.
Venus flytraps are interesting plants that on touch, snap shut their leaves, and thus, look like a trap.
They require just about four hours of sunlight and pure, distilled water for proper growth.
#4 Staghorn Fern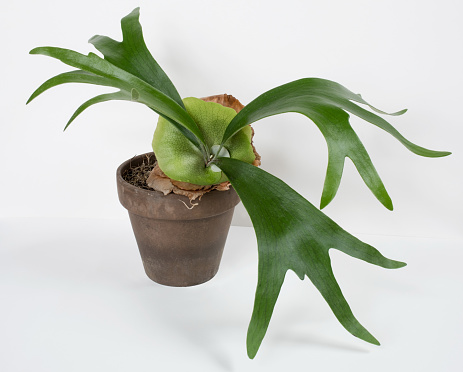 Staghorn fern plants have flat leaves which overlap each other to offer stability to their ferns.
You can grow this plant in a pot, or mounted wall, or you can also hang them in a basket by providing loose soil with a temperature of 60-80F for better growth.
These plants thrive in low light with moderate watering.
#5 Orchid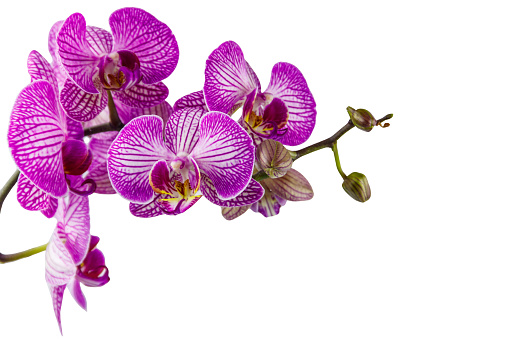 Orchids have a waxy tube-like structure known as columns with three petals and three sepals.
A partial light with timely watering – once and twice a week in winter and summer respectively is best for this plant to grow.
These plants are stunning and represent love, luxury, beauty, and strength.
#6 Gloxinia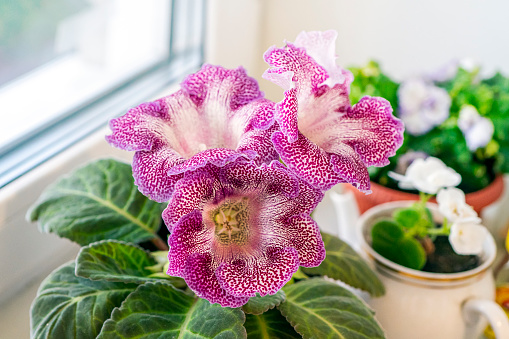 Gloxinia is a flowering houseplant with large, velvety, bell-shaped flowers of different colors.
The flowers of this plant emit fragrance and also, and they are very attractive.
With moist soil and temperature between 71-75 F, they can thrive the most.
#7 Ponytail Palm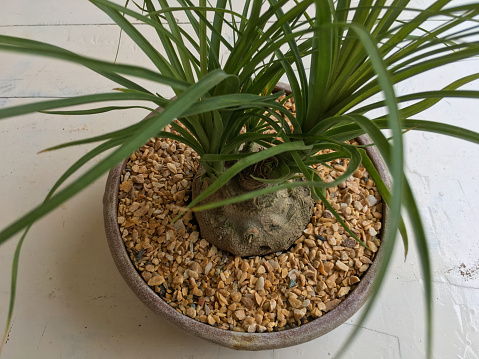 The plant looks like a fountain due to its swollen thick brown stem at its base with long, narrow, curly, dark green leaves flowing up top.
Ponytail palm requires dry soil to grow. You can use this plant for rock gardening – a way for using rocks in your garden.
If you want to learn about tips on using rocks in your garden, check our content on How to Remove Rocks from the Soil?
#8 Rattlesnake Plant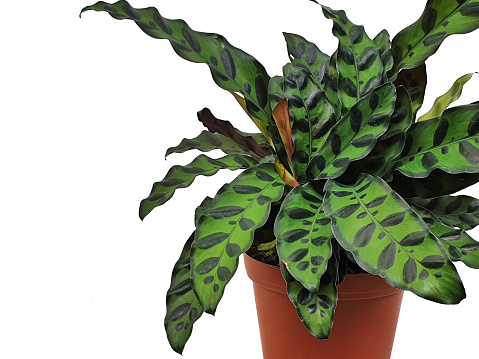 These plants have distinctive large leaves with variegated patterns of various shades of green and wavy patterns along their edges.
Rattlesnake plants are a great addition to a low-light living room. Furthermore, they can be maintained with an easy watering schedule.
They thrive best in loose, fast-draining soil at a temperature of 70-80F.
#9 African Violet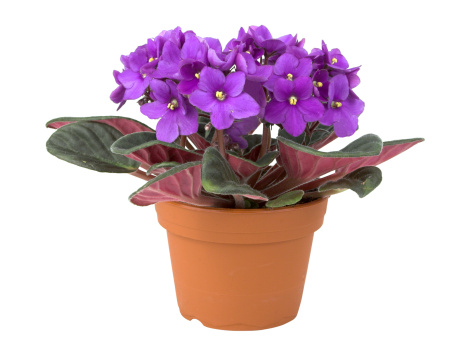 They are small plants with fuzzy, dark green leaves which produce clusters of white, blue, or purple flowers.
These plants do not need direct sunlight and are perfectly safe for your pets.
With moderate watering and also, by maintaining a temperature of about 73-77F, healthy African Violet can be grown.
#10 Boston Fern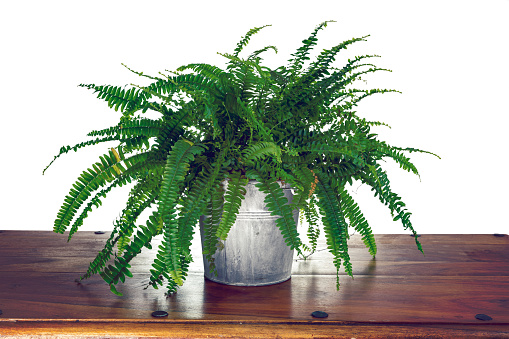 They are evergreen plants with sword-shaped, blue-green fronds containing many tiny leaflets.
These beautiful plants do not require much maintenance and are safe for your pets even if consumed.
Boston fern thrives best in damp soil with high humidity and indirect light.
#11 Bromeliad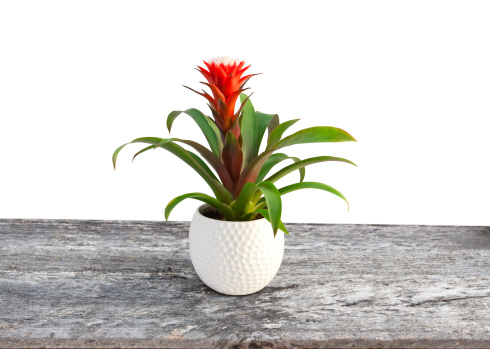 They are colorful plants with wide sword-shaped leaves and a bright, unusual-looking bloom.
You can place these plants in an open area with thorough watering and as a result, they will liven up those empty places.
These plants need indirect light and plenty of airflow for the flowers to grow healthy.
#12 Haworthia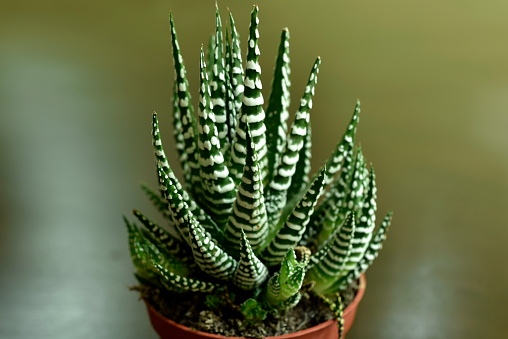 This is a low-growing small plant with rosettes of fleshy green leaves that are covered with white pearly warts.
Haworthia is an aloe plant; unlike other aloe plants, it is safe for your cats and dogs.
It thrives best in partial shades and well-drained soil.
#13 Fittonia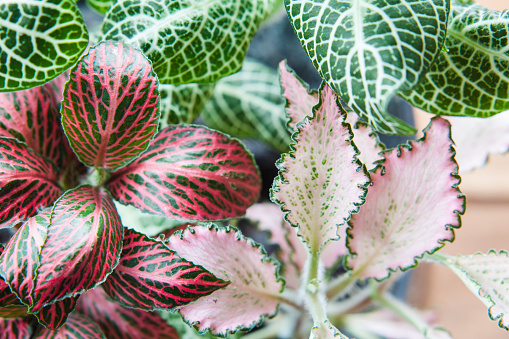 Also known for nerve plants, Fittonia has striking bright green leaves with silver or red linings.
It is a low-growing creeper and a pet-friendly houseplant.
Too much light can burn the leaves. So, you can grow this plant in low light with enough water without making the soil soggy.
#14 Friendship Plant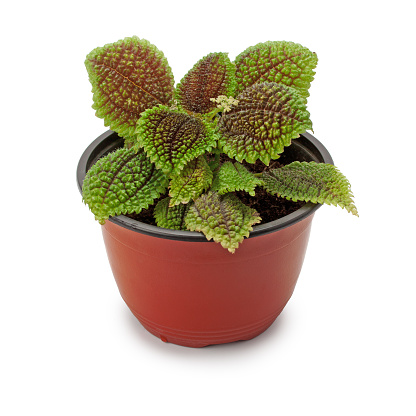 This plant contains intricately patterned soft, oval leaves. Moreover, these leaves are deeply corrugated and attractively patterned with serrated edges and darker longitudinal veins.
It can grow perfectly in low light if provided with a few hours of sunlight each day. Moreover, they are pet-friendly plants just like their name suggests.
They require a temperature between 65-85F with less watering for healthy growth.
#15 Baby Tears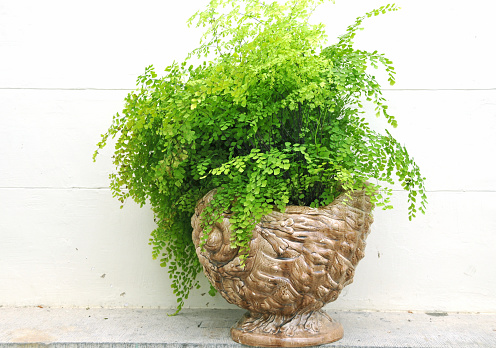 A moss-like appearance with small round green leaves on fleshy stems, baby tears grow about 4 inches tall and 36 inches wide.
They are fast-growing plants. Check our content on How Many Inches Does a Plant Grow in a Week? to know about the average growth of plants.
Also, these plants are safe for your pets and are good for providing greenery in the room. With moist soil and temperature between 70-80F, they can grow beautifully.
#16 Cast Iron Plant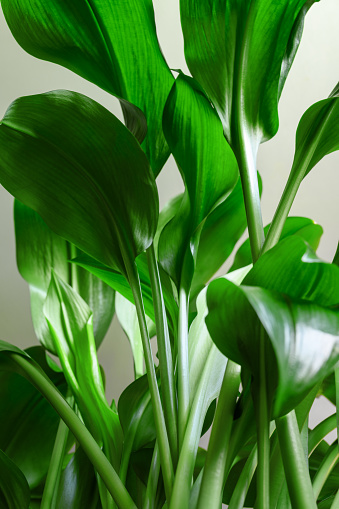 The cast Iron plant contains long, oval-shaped, pointed dark green leaves that grow from the soil with seemingly no stems.
These plants are used as a border plant and as ground cover which can be easily divided.
These plants can also grow in low-light areas with rich, fertile, and well-drained soils.
#17 Wax Plant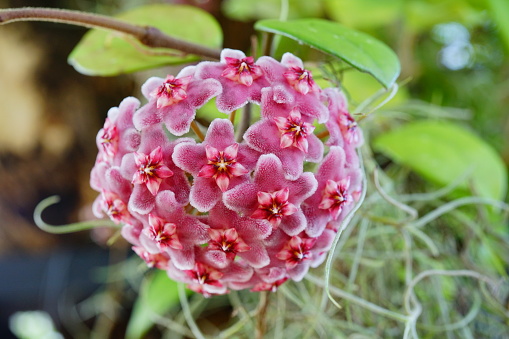 Wax plants are slow-growing, evergreen vines having long, slender vines. Also,  these vines are covered by thick, green leathery leaves.
They have beautiful and unique blooms. In addition to that, this plant can be grown in a hanging container.
Indirect light with moist soil is ideal for growing this plant.
#18 Polka Dot Plant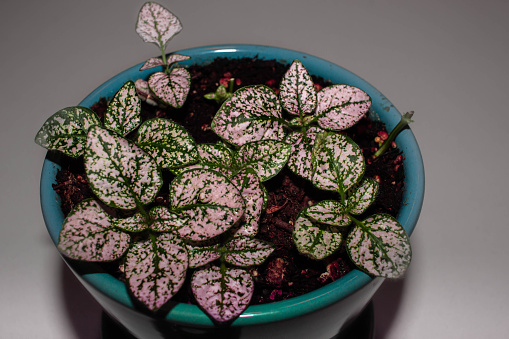 This is a unique plant having dotted heart-shaped leaves with darker spots in green. The leaves may be purple, scarlet, lavender, or white.
Polka dot plants grow by about three feet tall outdoors, but you can also grow indoors by about 10 inches tall.
This plant requires moist soil, indirect light, and a temperature between 70-80F to grow healthy.
#19  Zebra Calathea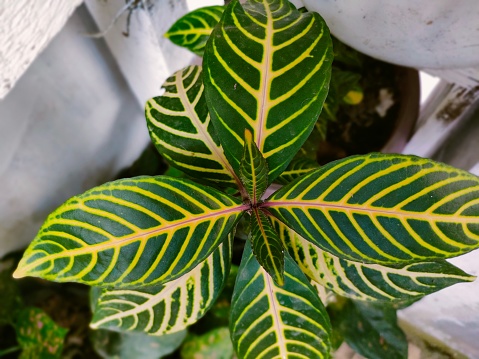 It is an attractive plant with light green and velvety leaves with a purple underside.
The dark green stripes running across the leaves resemble zebra and as a result, they are named Zebra Calathea.
It requires well-drained, slightly moist as well as fertile soil and a temperature between 65-75F to grow healthy.
#20 Watermelon Peperomia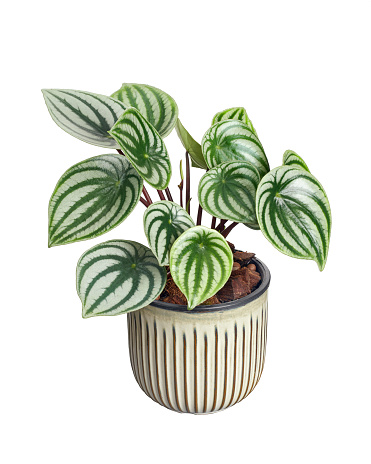 These plants have beautiful tear-drop-shaped green leaves with dramatic silver stripes.
These plants are low-light plants that are safe for your pets. You can place this plant on well-lit desks as well as your tabletops.
You do not need to water this plant too often. Furthermore, by maintaining the temperature between 65-80F, you can grow this plant healthy.
---
So, there you have it, 20 low-light indoor plants safe for dogs and cats. These mentioned plants can be grown indoors if you are a pet owner too.
Enjoy your gardening!
Image credit: unsplash.com