We use affiliate links. If you purchase something using one of these links, we may receive compensation or commission.
Hello, my gardening buddy. Do you also have lots of rocks in your yard? Believe me, rocks in the yard or soil will make the garden unhealthy.
In my garden, I have removed all the rocks that would disturb my plants to grow effectively. If you are looking for ways to remove rocks and everything related to rock removal, follow the content till the end.
I have added some tips at the end of the content to effectively use the rocks for gardening rather than throwing them away.
---
Rocks in garden
If you are a starter or even a professional in gardening, rocks disturb everyone. Some big boulder of rocks will take up your space while some small rocks will affect the plants.
If you are wondering to remove rocks from your yard, please do so. Rocks make your garden and soil unhealthy. It obstructs plant growth and will aid in the growth of weeds. You can find the information about plant growth in my content about How many inches does a plant grow in a week?
Almost all the plants in your garden require acidic soil for better growth. But, those rocks present in your yard increase the basicity of the soil. So ideally, rocks in your yard are not beneficial.
Rocks may be used for landscaping or for support to your spreading plants. But, rocks in your yard are much more harmful than being useful.
---
What tool removes rocks from the yard?
You first need to be prepared for removing rocks. There are different kinds of tools that have been invented that aids in removing the rocks from your yard.
Some tools that are helpful for removing rocks from your yard are:
#1 Landscape Rake
The main use of this tool is to level the ground. You can also use this tool to remove rocks from your yard.  You can buy this tool for about $70.
Using a landscape rake is simple. Use it like a comb. Brush your yard by collecting rocks and pile them up together.
#2 Shovel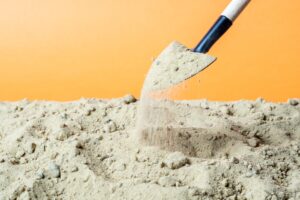 You need to have this tool in your yard. It is very useful for multiple kinds of works.
There are different shovels in the market. You can use any of them for your yard. The minimum price for the shovel is about $60.
Start digging your yard around the area with many rocks. You can scoop and move the rocks from your yard using this tool.
#3 Trowel
This tool is easy to operate. You can remove small rocks that are not too deep into the soil. It comes at an affordable price of about $15.
Use this tool for removing small rocks in your yard that are not deep into the soil. You will find this very beneficial for removing rocks in narrow spaces of your field.
#4 Rototiller

This one is a handy tool that is especially used for finding the rocks inside the soil. The minimum price for a rototiller is $100, but the price varies depending on the size and power.
To operate the rototiller, start the engine and set the tiller so that tines start to rotate. Use it around the area where you want to remove the stones.
#5 Rock screening bucket
Just like the name suggests, this tool is used for filtering the rock from the soil. You can prepare this tool yourself at home using a bucket. If you want to buy this tool, the price may go all the way to about $3000 for excavators.
Place all the soil including the rocks in this tool. You can remove medium to large-sized rocks from the soil.
#6 Wheelbarrow
This tool is used to load and carry those collected rocks from the above tools. You can easily find this tool on the market for about $30.
Place all the collected stones or rocks on a wheelbarrow. Lift the hand bar of this tool and easily carry the rocks. You can use your shovel to move rocks into the wheelbarrow.
#7 Additional tools
You can find a wide variety of tools that can be used for removing rocks from your yard. Some useful tools include hand gloves, boots, and a helmet.
You need gloves and boots to protect against soil and other things. As you are handling rocks, you may also use a helmet for safety purposes.
---
What is the best way to remove rocks from the yard?
Since you have now collected all the tools used for rock removal, now let's remove the rock from the yard.
These are some of the best ways to remove rocks from the yard:
Removing small rocks from the yard:
Removing gravel or small rocks from the yard is quite easy. If rocks are at a small amount, you can even separate the rock using your own hand.
So, to remove gravel from the yard, use a shovel to pick them up. While shoveling, try loosening up the soil.  Finally, use a rake to separate the pieces of gravel from the collected mixture of soil and rock.
See, quite easy, right? Removing gravel or small rocks is an easy job.
Removing large rocks from the yard: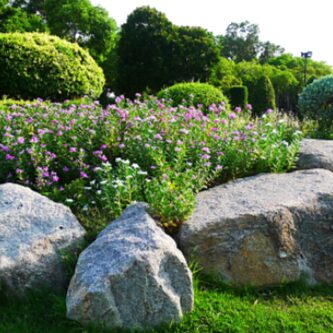 Removing a large rock is different from removing any other rock. You cannot remove this type of rock with your hand.
First, dig the area around the rock loosening up the soil. This makes the rock easy to move or lift. Take help from someone else or make a fulcrum to lift the rock.
Finally, place the rock in the wheelbarrow. You can also use machines like excavators or skid steer loaders.
Removing rocks from the soil:
As compared to gravel in the yard, it is a bit difficult and requires more effort to remove the rocks that are mixed with the soil.
You need to use a rototiller to loosen up the soil. You may find some large rocks during this process. Pick them up using your hand and place the rocks in the wheelbarrow.
Now, take your rake to collect small rocks. Use the shovel to place the rocks on the wheelbarrow. Repeat this process until the rocks are removed from your yard.
You can also use a machine to remove rocks from the soil. Use a tractor to complete this process in much less time. Using a tractor requires less effort but is more costly.
---
Cost for rock removal from the yard
As discussed earlier, you can use different ways for the rock removal process. As per the way you pick, the price may very well vary. Less the effort you want to put, more the cost is required.
If you put in the complete effort yourself or with the help of family or neighbors, you can remove the rock for free. But, you need to know what you are doing.
If you want to decrease your effort, you can use various types of tools. The types of tools that can be used and their price are already listed above.
For large rocks, you would want to use the rock excavation process. On average, this process would cost you between $40 to $100 per cubic yard depending on the site and size of the rock.
According to Tom Grupa and other groups of experts in 2021, rock removal costs between $50 to $200 per cubic yard. Landscapers can charge from $50 to $100 per hour for rock removal and extra-large rock removal would cost between $425 to $1,200 per day.
You can access the full data on their page on How much do landscaping river rocks and stones cost?
---
Tips for using rocks in your garden
So, you have successfully removed rocks from your yard. Now is the time to dispose of or throw the rocks away.
This process may not be that easy. You may face some problems like an unavailable place to dispose of rocks. You may also be charged with extra fee for throwing the rock.
Thus, you can use the rock itself for other purposes. Here are some tips for using the rock in your yard:
Firepit

If you are living in c0ld places, you may opt for creating the firepit using rocks. If you are skillful, you can use this firepit for making your yard attractive as well.
Retaining wall

This is quite a common practice among many. You can rack the rocks together to create a wall. This would save up your money by about $15 dollars per square foot if you are going to make a wall for gardening from scratch.
Garden walkway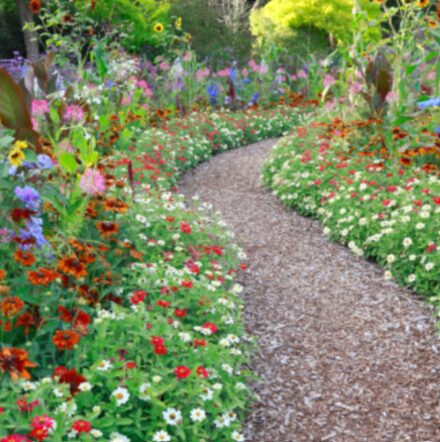 This may make your garden look awesome. Many people buy gravels for making their garden walkway. So, you can prepare your garden walkway free from your waste rocks.
Mulching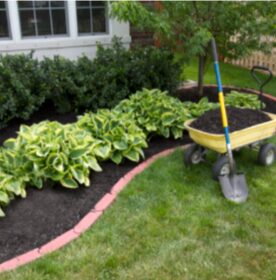 This is a very useful thing to do with your removed rocks. Mulching provides great help to prevent weeds from growing. If you are good at mulching, you can use it as landscaping as well which would provide a good look to your garden.
These are some of the things you can do with the rocks. If you have any other tips, you could comment on me down below.
---
Conclusion
So, you have now known the best way to remove rocks from your yard. Rocks in the garden make your soil unhealthy and unfit for plants to grow.
You will have to spend about $50 to $200 per cubic yard for rock removal. After removing the rocks, do use the rocks for other useful purposes that are discussed above.
---
Image credit: unsplash.com