We use affiliate links. If you purchase something using one of these links, we may receive compensation or commission.
You most probably have heard about lavenders being used in oil, cosmetics, or even perfumes. But, many of us are confused about whether we can eat Lavender leaves or not.
So, In this article, we will be discussing if you can eat lavender leaves. If it is poisonous and what effects are caused when consuming too many lavender leaves.
Read till the end for some amazing recipes for cooking lavender leaves.
---
About lavender leaves
Leaves of lavender have a distinctive fragrance of light and fresh floral scent with pleasing aromas. Mostly, these leaves don't have a strong odor but, some species can have strong fragrances.
Lavender leaves are almost grey in color. You can separate lavender leaves from other leaves through their pinnate structure. The leaves are narrow, simple, and elongated covered with trichomes – star-like hairs. You can find the highest production of this plant in Bulgaria.
The plant of this leave can grow best in moderate heat, rainfall, and less humidity. April or May is the best time for planting this plant.
Lavenders can grow both inland as well as soil. To know about some other plants that grow in water, check our content on 20 Awesome Plants That Grow in Water.
---
Can you eat lavender leaves?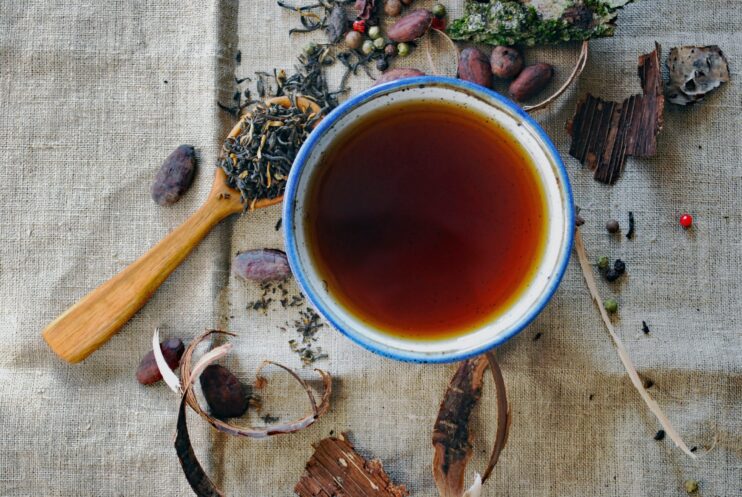 Yes, you can eat lavender leaves. In fact, they are a type of herbs that helps in treating depression, restlessness, and anxiety. You can use lavender leaves for making tea, vinegar, cookies, cakes, and others.
You might also be wondering if lavender leaves are poisonous?
Like I said earlier, lavender leaves are totally edible and can be used in several dishes. But, lavender leaves can be toxic or poisonous depending on the digestive power of the person.
Some people may experience nausea, vomiting, or headache. This may not be true for all people. If you are having side effects after consuming lavender leaves, stop its consumption.
Overall, you can eat lavender leaves. Try adding them to your tea or even cakes to give a fresh flavor. Eating lavender leaves may aid in reducing many health-related issues.
---
Best way to cut lavender leaves
If your lavender plants have grown and you want to use the leaves, cutting lavender leaves is easy.
Before harvesting the leaves, make sure that the leaves you are going to cut are green. The best season for harvesting these leaves is mid-spring.
Simply snip off the top part by about 2 inches so that you won't cut that tougher woody section that is found in the bottom stem.
What do you do with fresh-cut lavender leaves?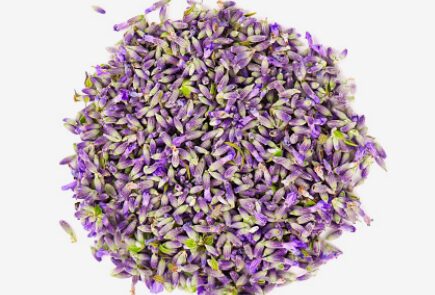 Once you have cut the leaves, you need to make sure that they remain healthy to consume for a longer period. If you want the leaves fresh for some days, you can simply place them in water.
But, if you want lavender leaves healthy for a long time, try drying the leaves. First, remove any dirt or pests that may be present in the leaves by rinsing them. Hang the lavender leaves upside-down in the sun for drying.
Once the drying process is complete, keep it in an air-tight container in a cool and dark place. This process helps to preserve the nutrients of the lavender leaves.
---
Benefits of lavender leaves
Lavender leaves are a type of herbs and can be beneficial for health. Some of the health issues that can be solved by consuming lavender leaves are pointed below:
Helps for having a better sleep
Helps to reduce stress
Improves blood pressure and other heart-related issues
Can help in hair growth
Helps for solving various skin problems like acne or inflammation
These are some of the health problems which can be solved or improved by consuming lavender leaves. Note that if you have an allergy or if your body does not react well with lavender leaves, stop its consumption.
---
Lavender leaves recipes
By now, you should know that lavender leaves are consumable and are beneficial to your health.
Now, let's study some of the recipes where you can use lavender leaves:
Vinegar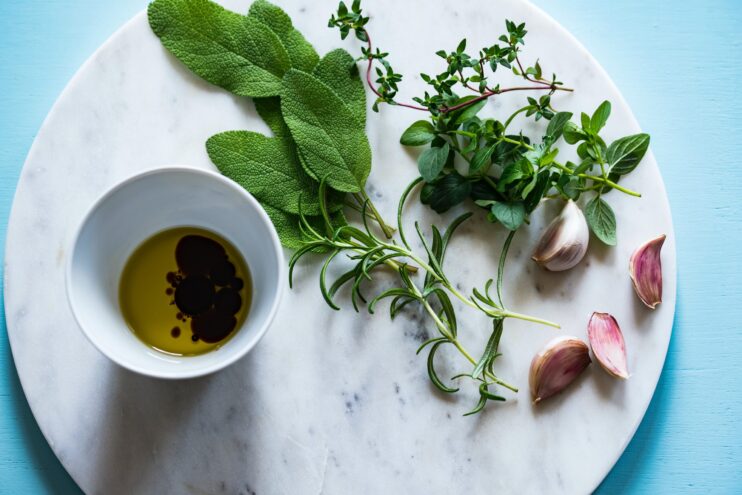 Yes, you can make vinegar using lavender leaves. Fill half a jar or container with lavender leaves and then fill the entire jar with apple cider vinegar.
After the ingredients are mixed in the jar, stir the mixture for a certain time until air bubbles are released and then close the lid.
Make sure that the lid is properly closed so that there is no corrosion. You can use plastic to wrap the space between the lid and the container.
Your lavender vinegar will be ready in about a month.
Syrup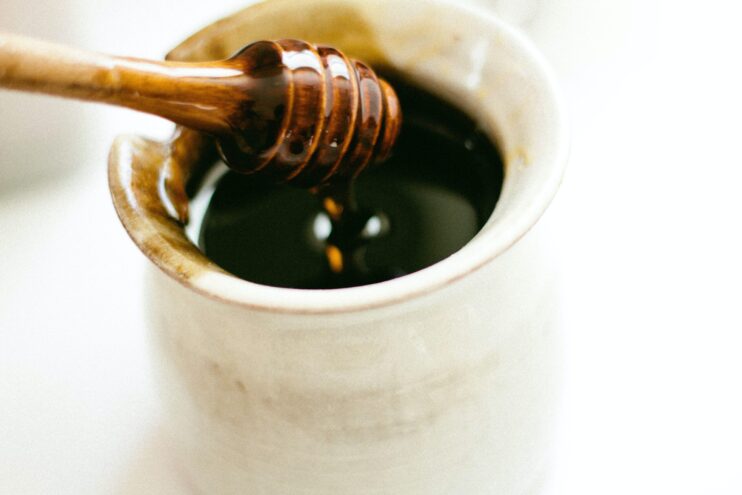 You can use a syrup made from lavender leaves in your lemonade, iced tea, or cocktails.
You need water, sugar, rosemary, lemon zest, and obviously lemon leaves. Mix a cup of water and sugar in a pan. Add about 2 pieces of lavender leaves, rosemary, and lemon zest each.
Stir the mixture continuously on medium-high heat until the sugar gets completely dissolved.
Once the sugar is dissolved, remove the rosemary and leave the mixture for a while. Then, filter the syrup and place it in an air-tight container.
Put it in the refrigerator for fresh and healthy syrup for a long time.
Cookies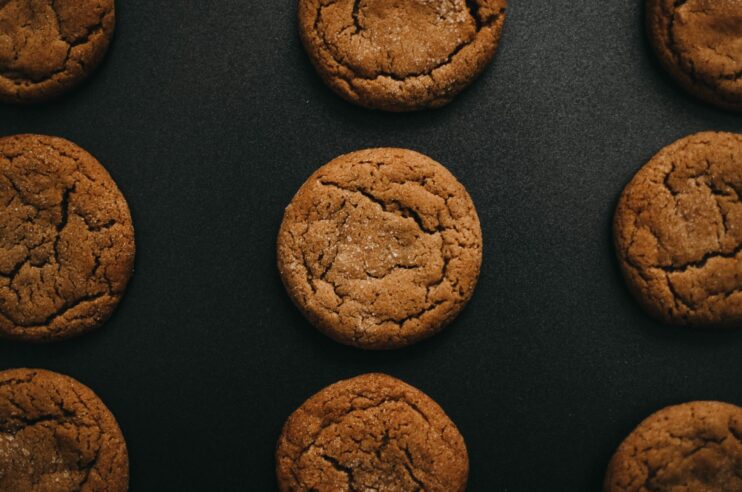 Many people get shocked when they hear that cookies can also be prepared from lavender leaves.
You will need butter, sugar, minced lavender leaves, lemon zest, vanilla extract, table salt, and all-purpose flour for preparing this cookie.
First, mix about 2 ounces of sugar and 4 ounces of butter for about a minute. The mixture should be airy.
Once done, add about half a teaspoon of minced lavender, lemon zest, vanilla extract, and salt to the mixture and mix until all the ingredients get incorporated.
Now, slowly add flour to the mixture and mix it well. The final dough prepared should hold when squeezed.
Form a long log from the dough and cover it with plastic. Cool it in the refrigerator for about 30 minutes.
At last, after cooling, make round balls of the log and cook them for about 15 minutes at 375 degrees until the cookie becomes lightly browned.
So, there you have it. These are some of the delicious and easy recipes that you can prepare at your home using lavender leaves.
---
Conclusion
Lavender leaves are beneficial for your health. You can directly consume the lavender leaves. But, this may be toxic to some people depending on their digestive power.
If you feel any bad effects like vomiting or nausea after consuming lavender leaves, you need to stop consuming them.
Lavender leaves are very useful for a wide variety of things. You can try the above-mentioned recipes made using lavender leaves and comment down below how you like it?
---
Image credit: unsplash.com